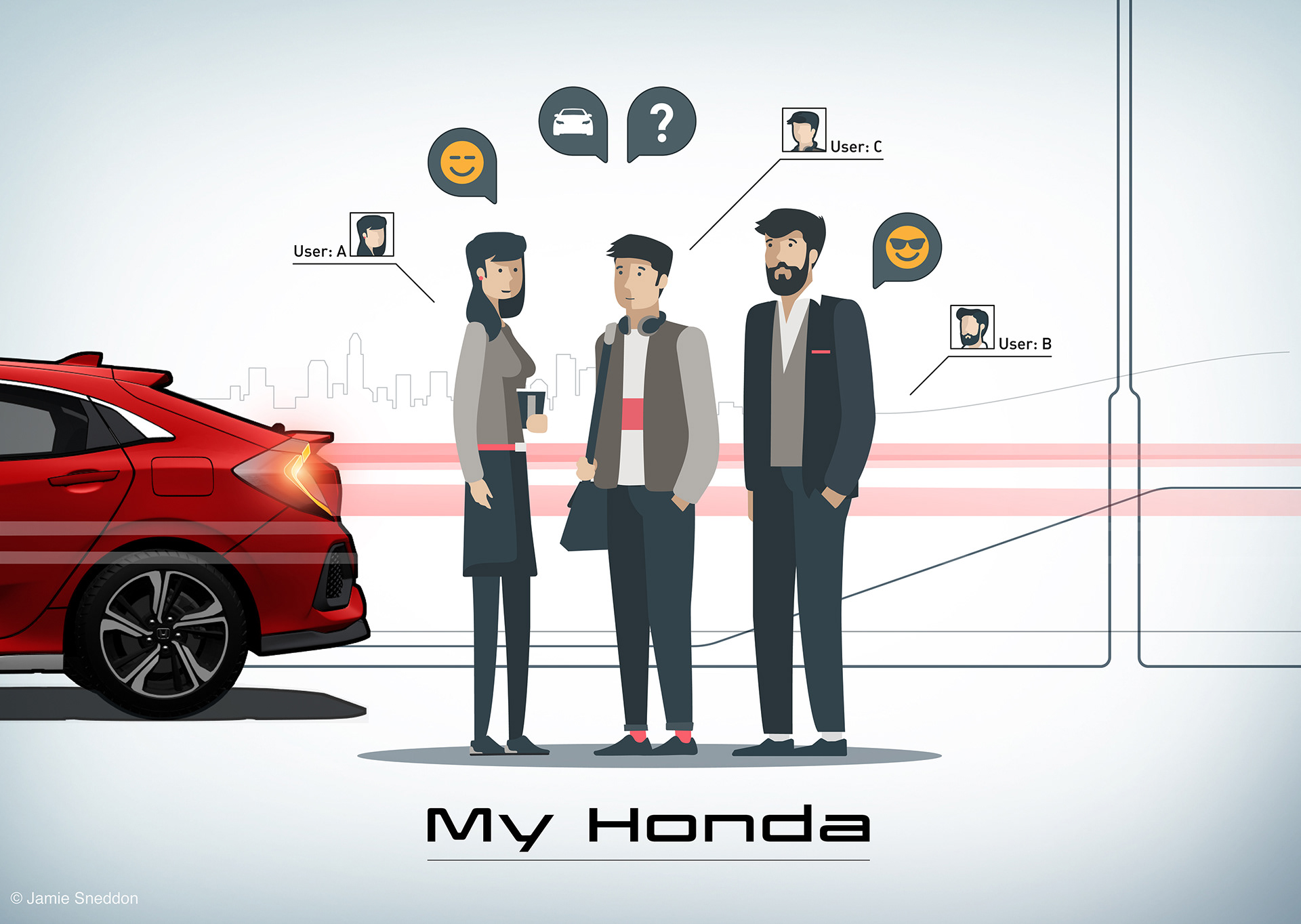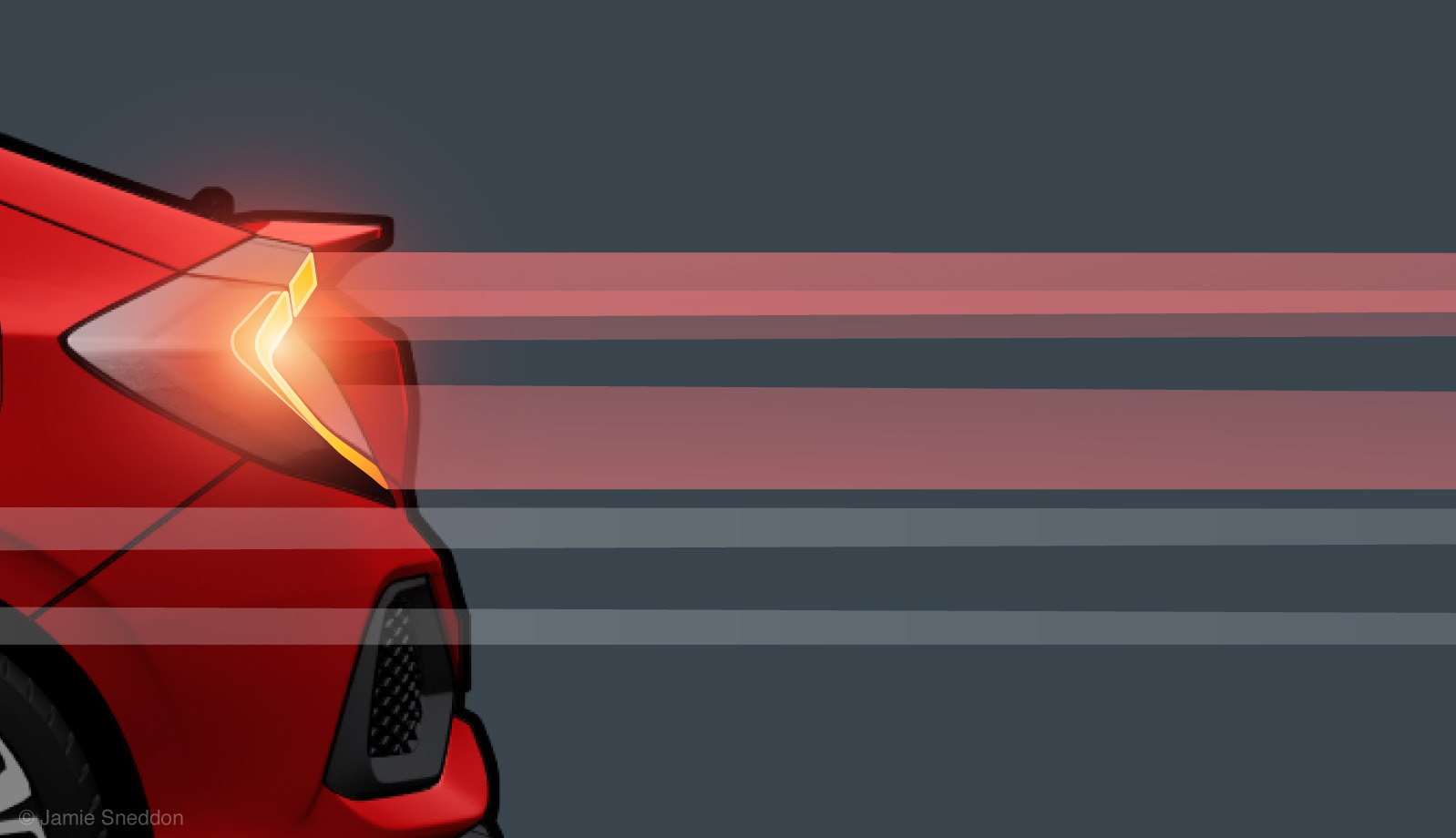 To develop concepts, storyboards and assets, and to execute and deliver 12 short 'My Honda app' animated explainer videos, to run on a loop in front-of-sale Honda showrooms throughout Europe. The brief included the translation of each film into 4 additional languages, namely French, Spanish, German & Italian.
A close-up crop of a line is shown moving across the screen representing our hero Honda vehicle. As the line draws out the environment, the nub at the front of the line reacts according to the particular MyHonda app feature being demonstrated, ie, a flat tyre, or a collision (see storyboards below)..
As the line animates out these attributes/plotlines, the camera slowly pulls back revealing the scene being drawn out by the moving line.. a road, street furniture, buildings, background hills etc. In addition to being drawn out by a series of lines it becomes apparent that the scene itself is moving past the camera, just as a full colour render of the actual hero vehicle moves into frame, driving through the newly illustrated environment.
This animation device creates the platform from which the rest of the story specifics can be told, using the hero vehicle, human characters, phone & in app screens.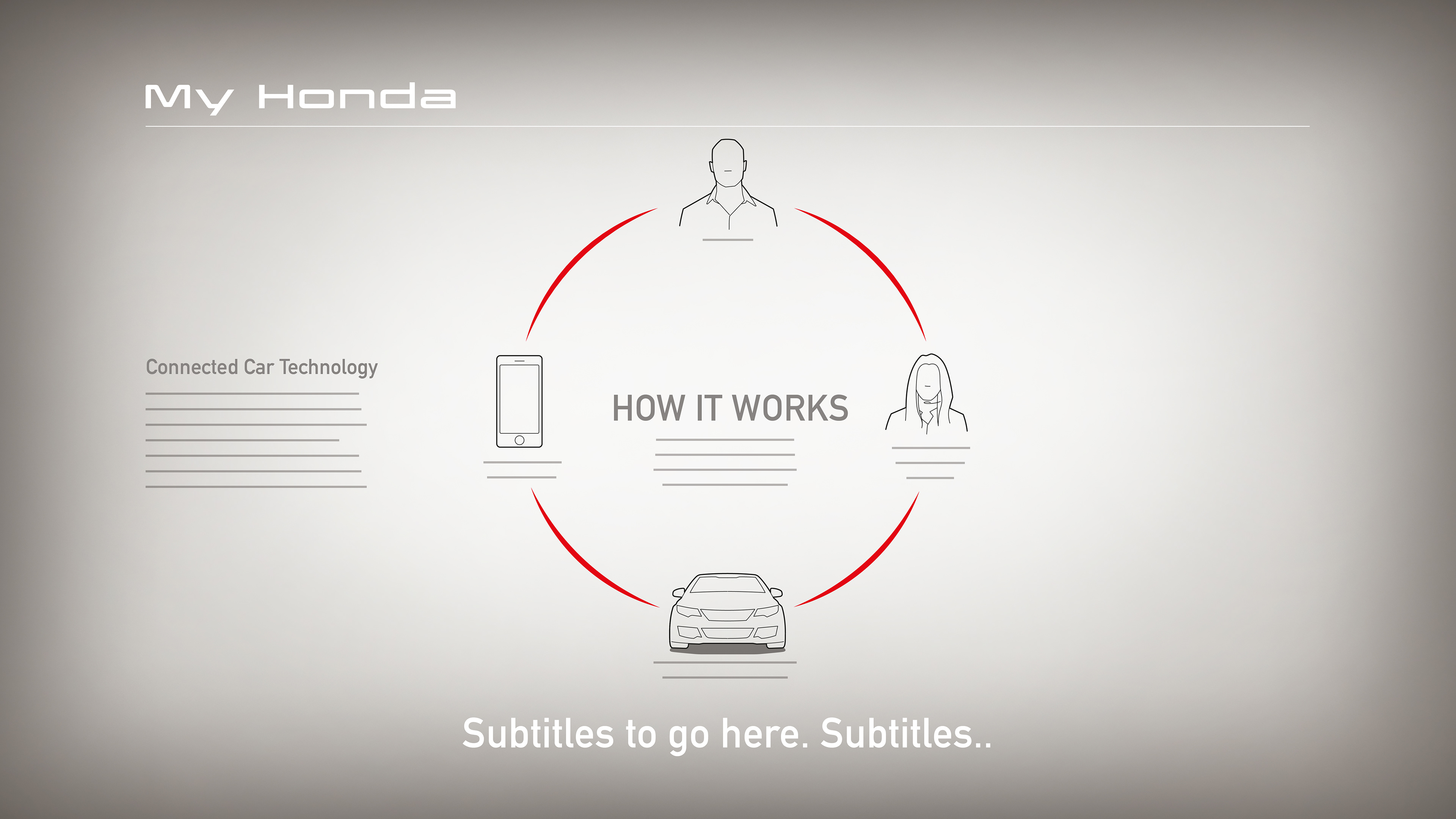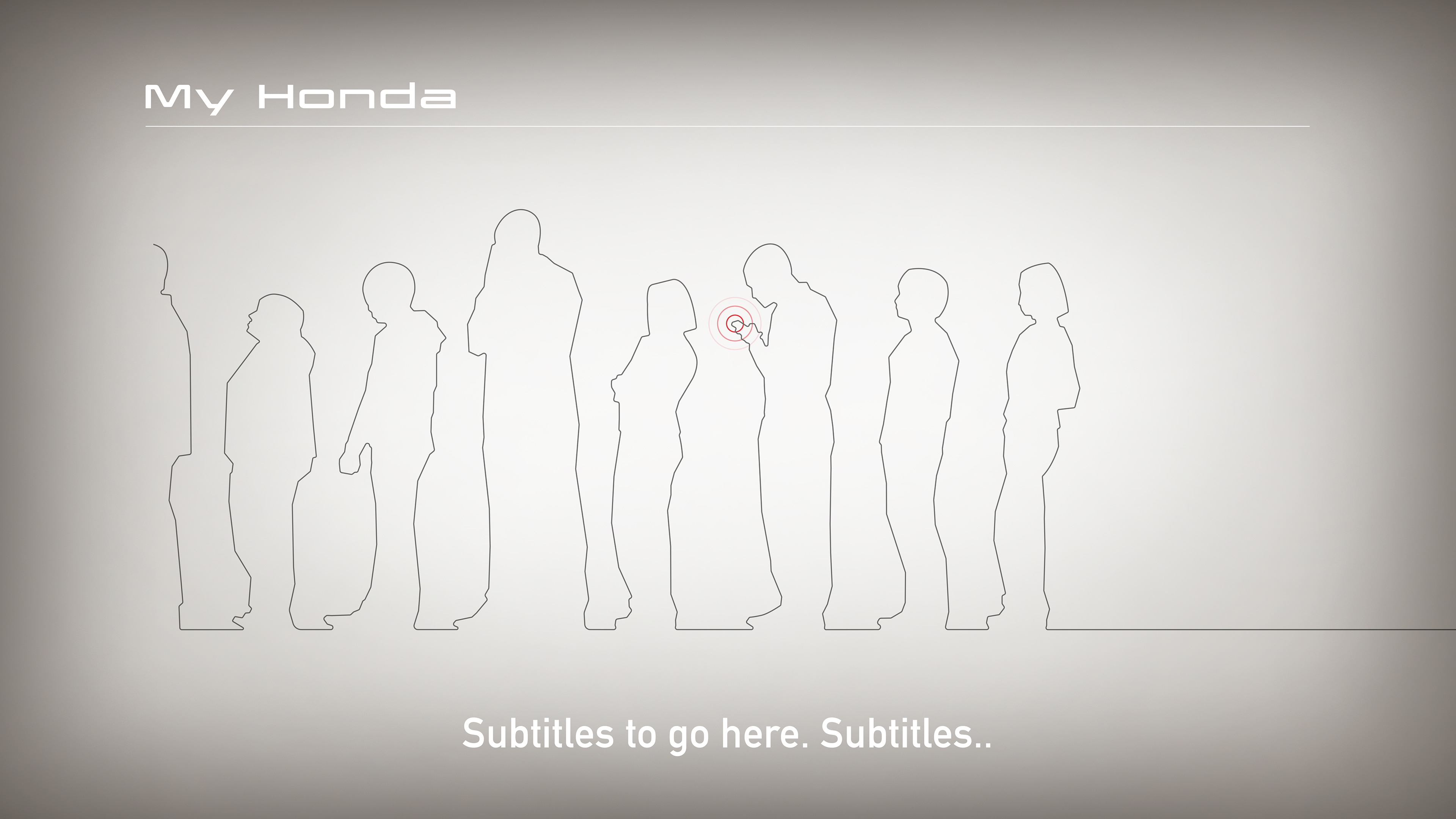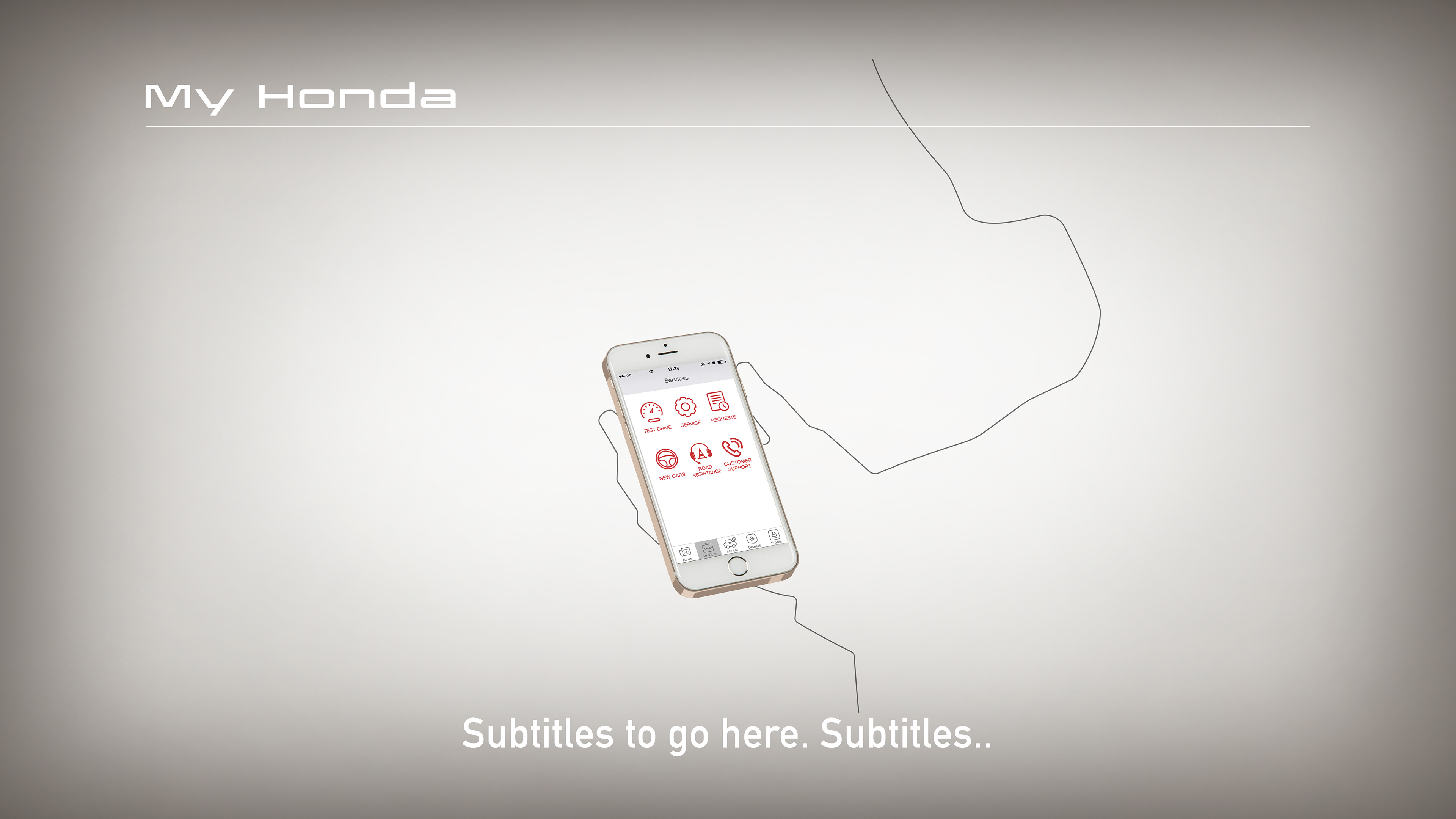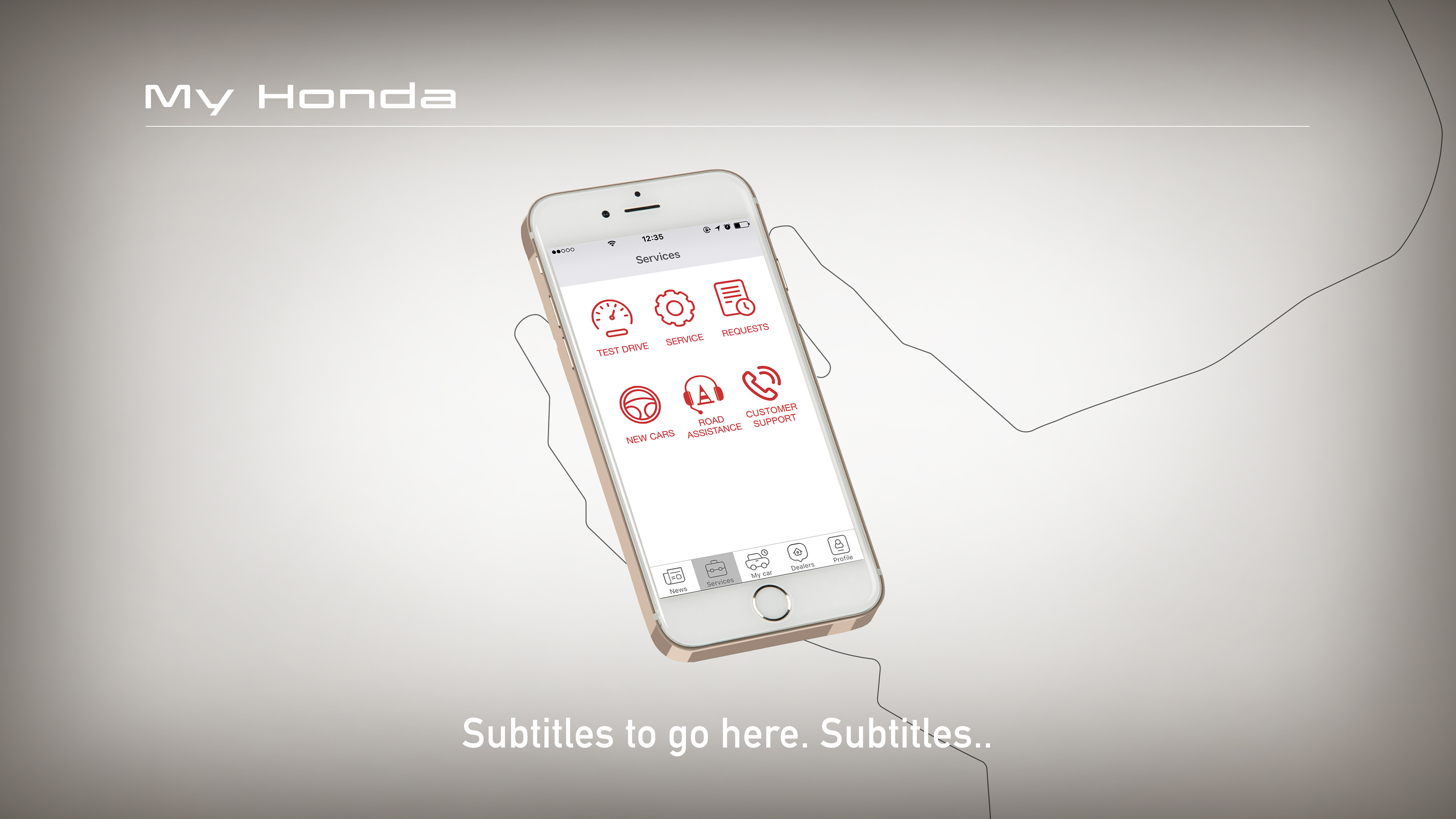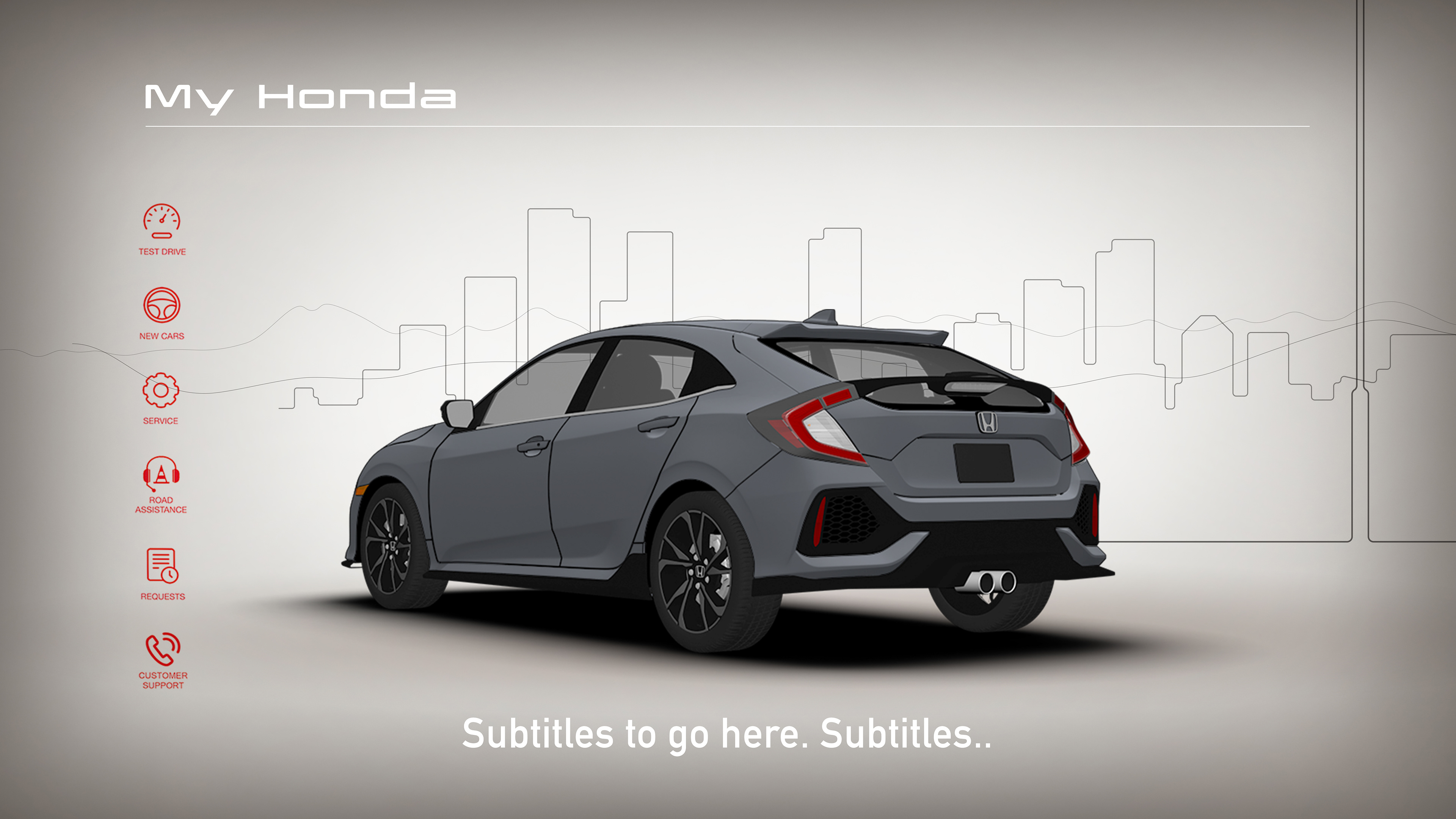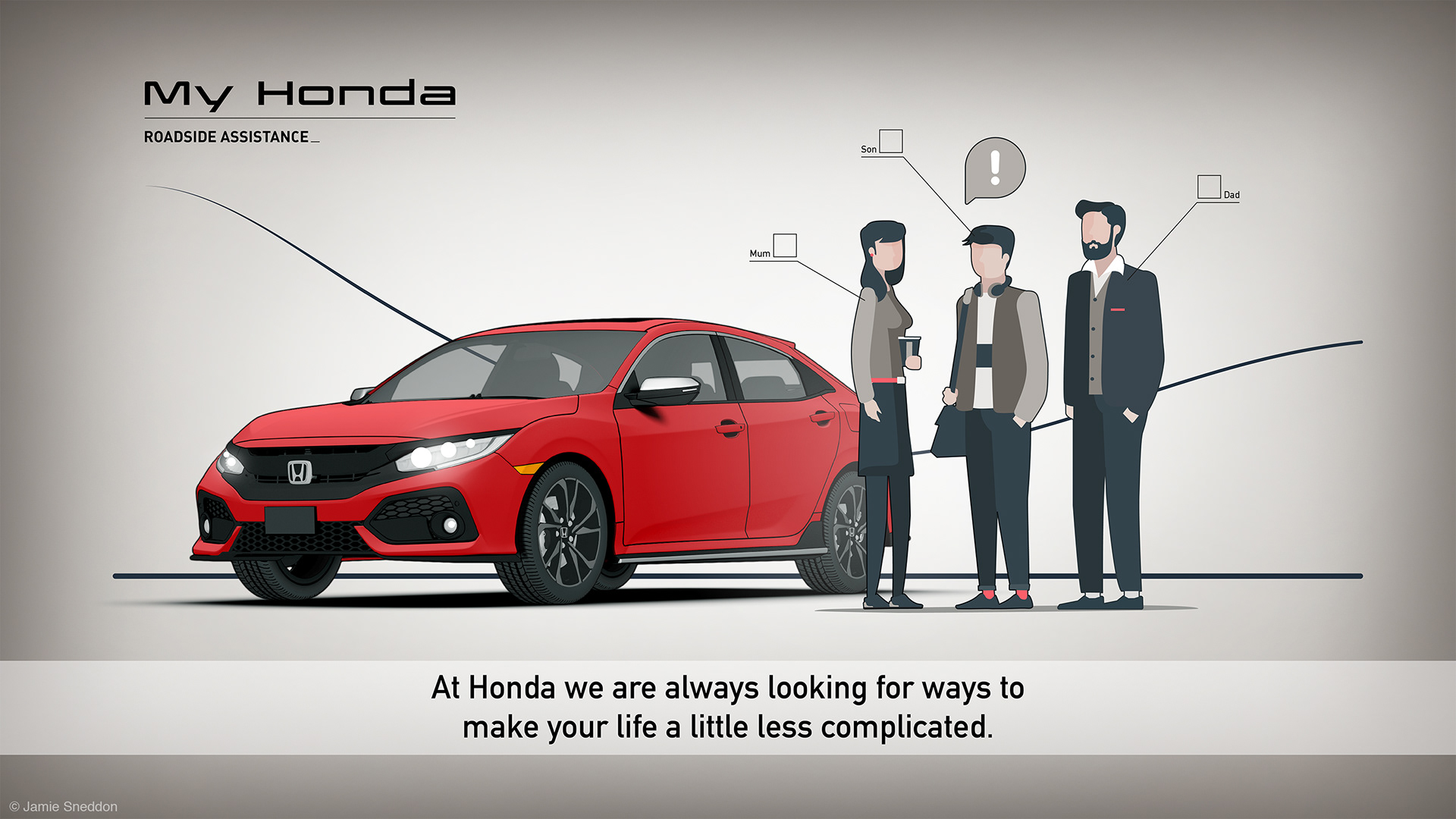 The client loved the idea of an animated line representing the hero vehicle and the art style it evoked, but felt it needed reigning in a little and that it may be a little too complex or confusing for the consumer in the context of an explainer video. So I adapted the concept, retaining the core element of a simplified line drawing out the environment but sadly removed the vehicle representative aspect of the animated line.
​​​​​​​CD / AD / Lead: Jamie Sneddon
Concepts / Storyboard Artist: Jamie Sneddon
Illustrator / Designer: Jamie Sneddon
Character Designer / Illustrator: Stephen Moynihan
Character Animators: Stephen Moynihan / John Godwin
After Affects Animators: John Godwin / Stephen Moynihan
3D Animator / Modeller / Vehicle Renderer: John Godwin
Production studio: The Monkey Lab, Brighton - c/o Machine Creative.
Below are some of the graphical assets I developed and supplied to my animators here in the studio. Along with some of the character illustration, as developed by Stephen. The hero vehicle is a 3D render by John using 3ds Max. Everything else is vector art by Jamie Sneddon, including the car light effects as seen below..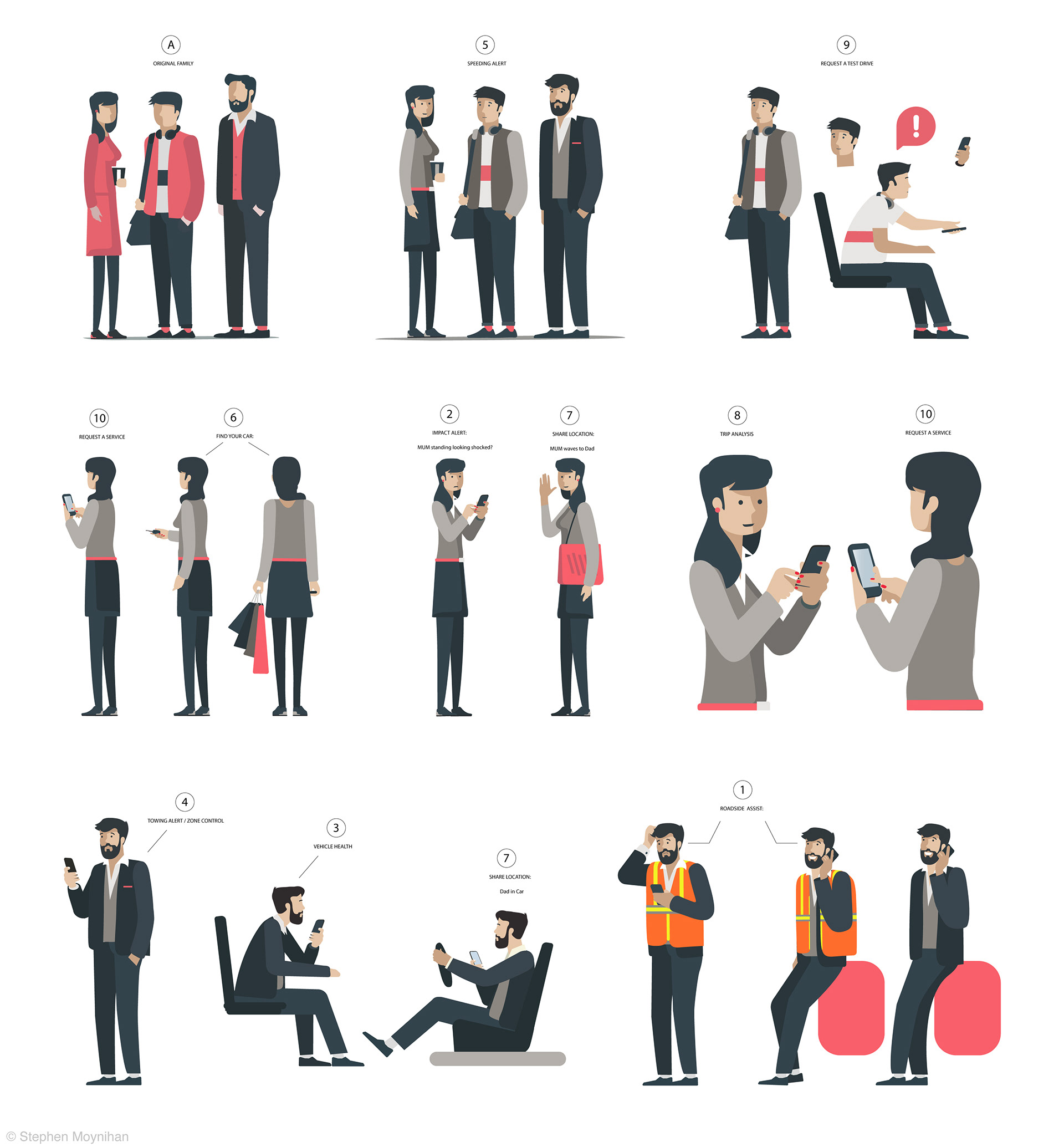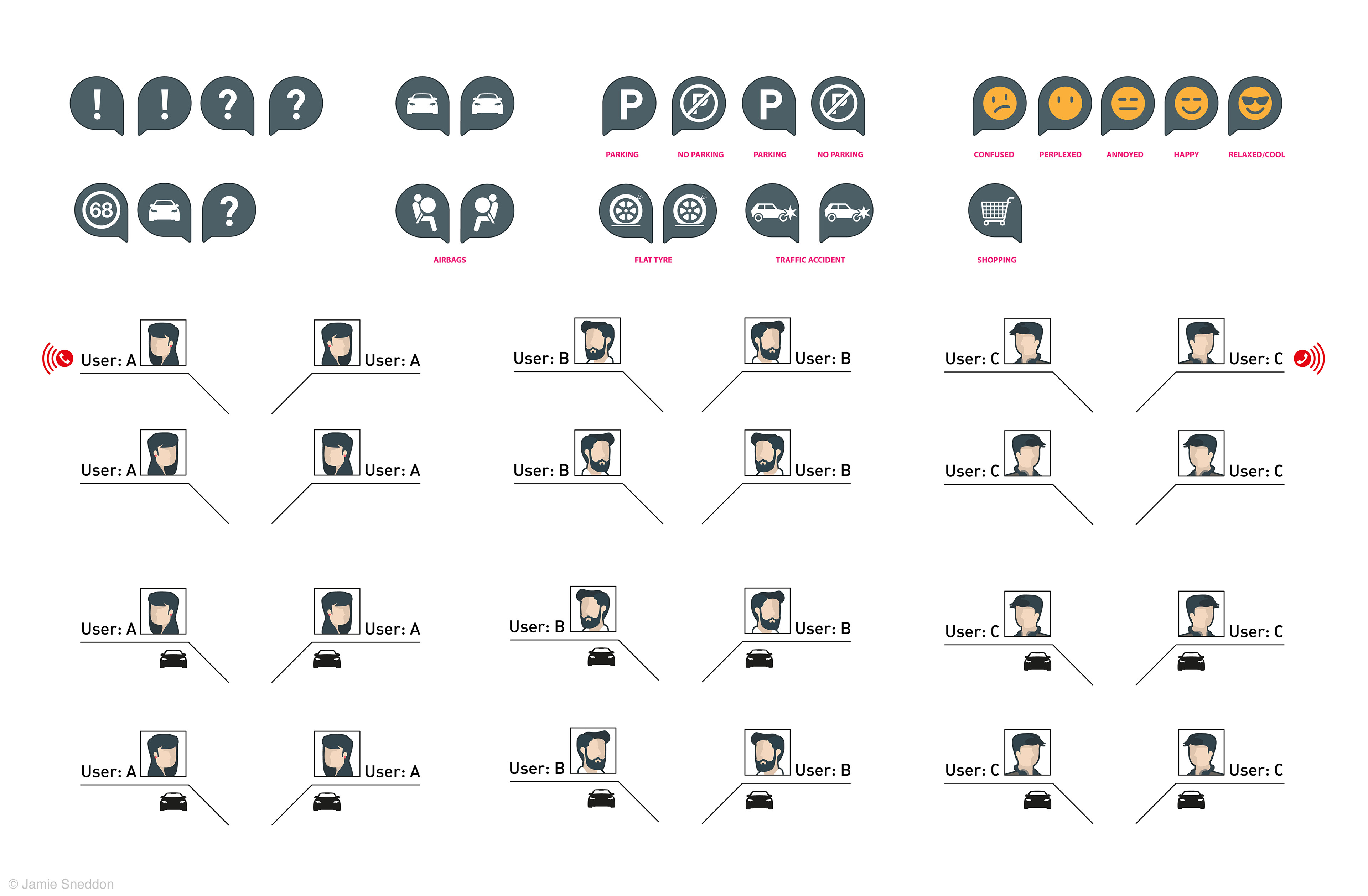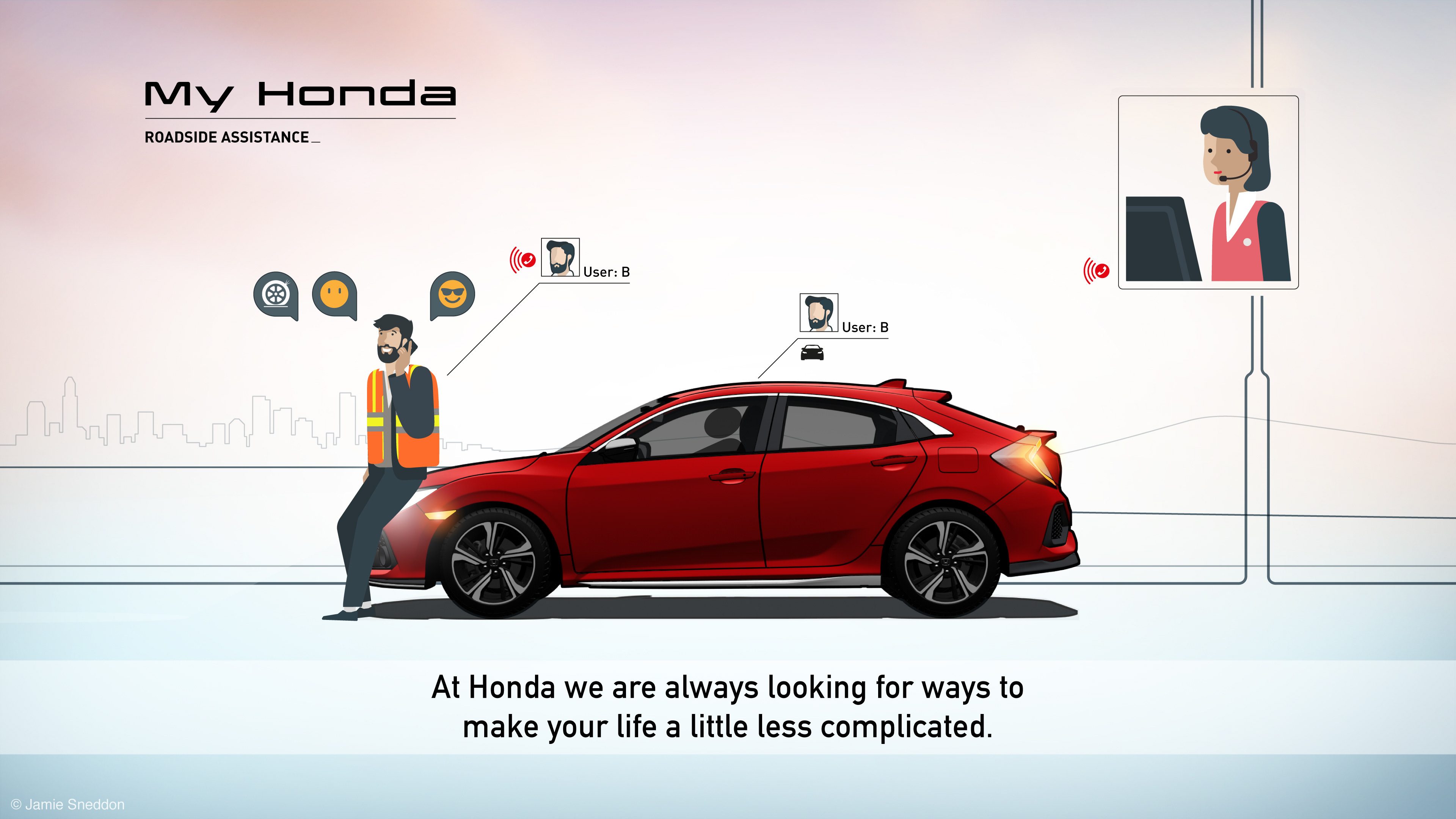 STORYBOARDS & FINAL EXPLAINER MOVIE RENDERS 
My Honda App: How it Works..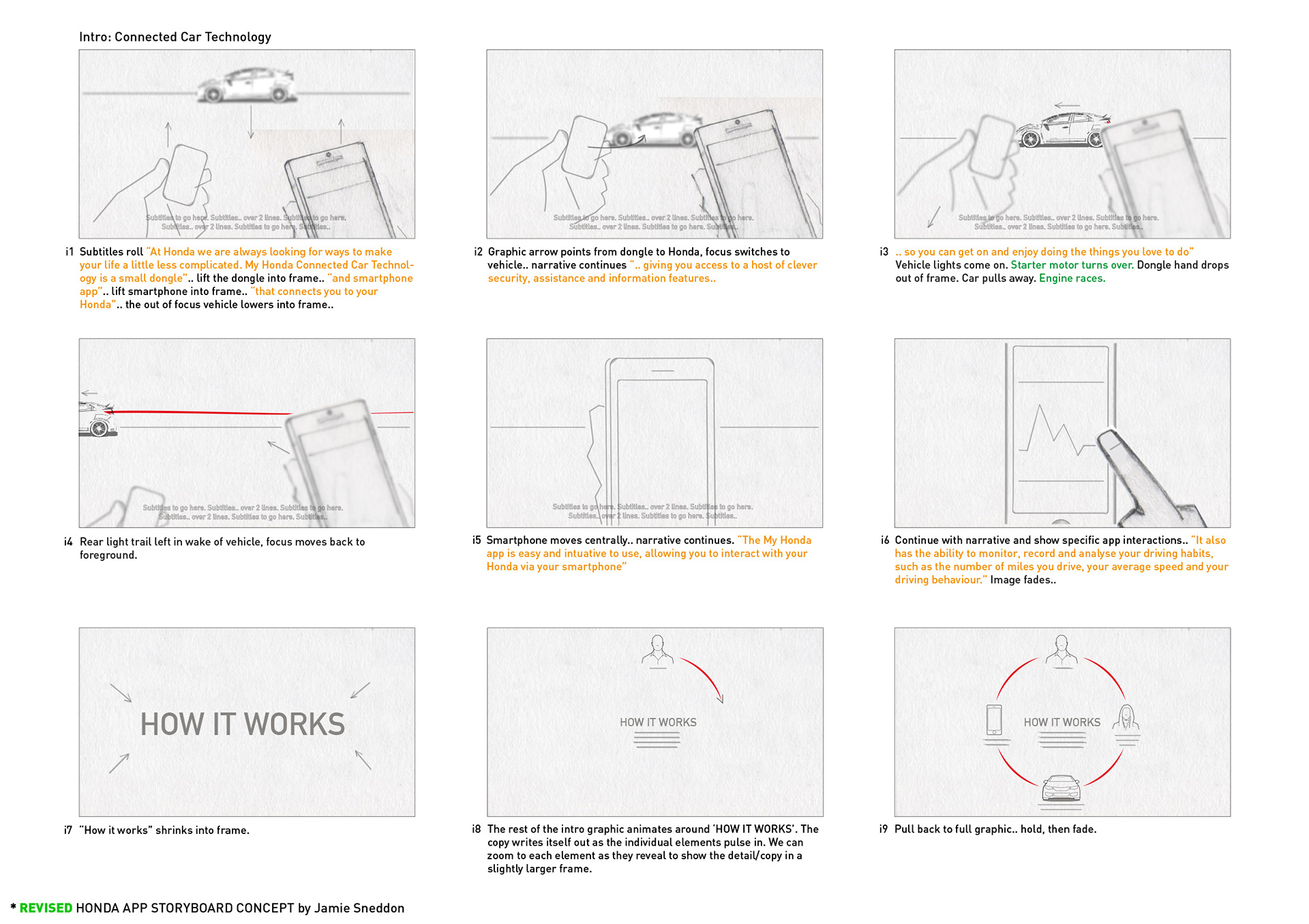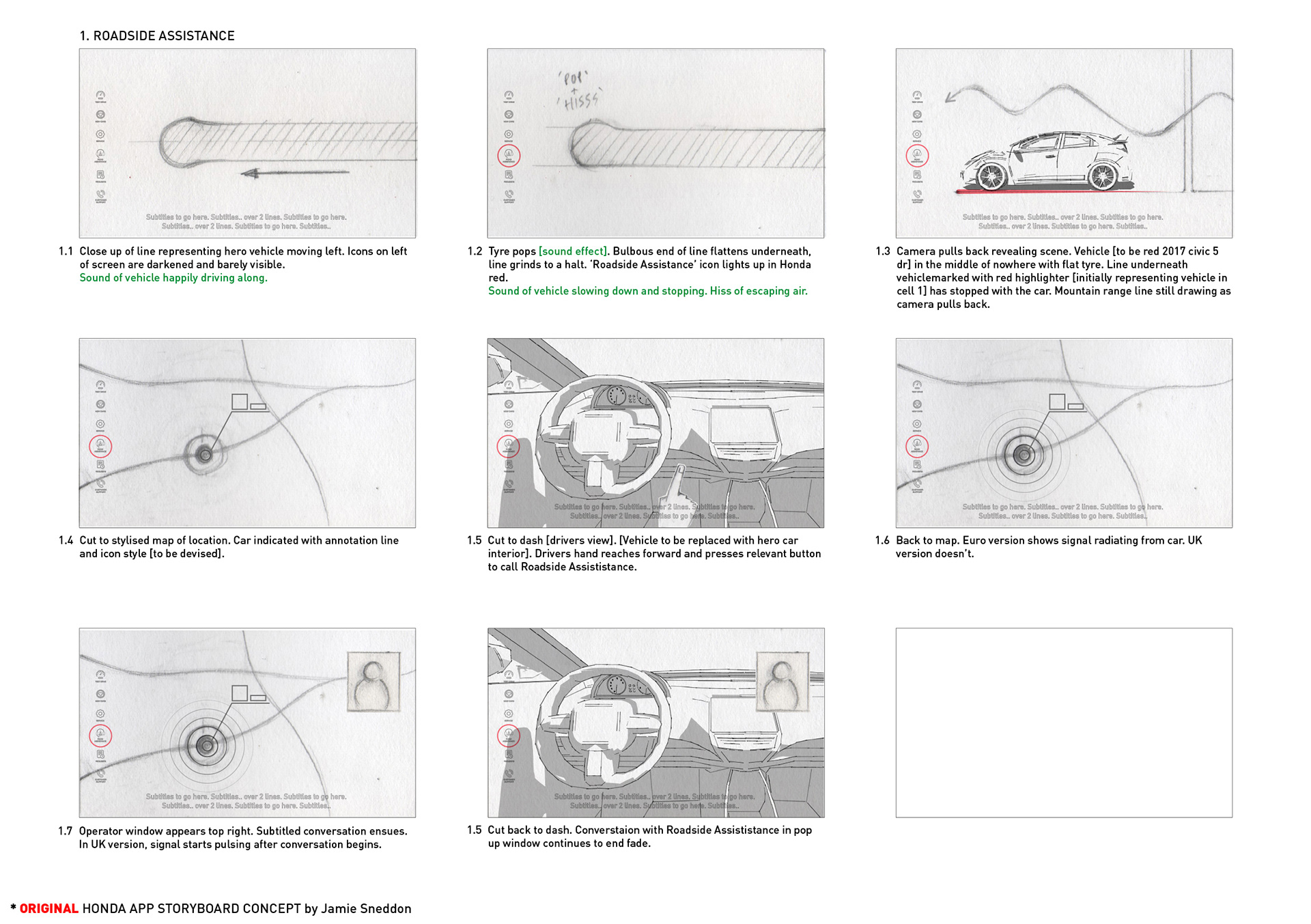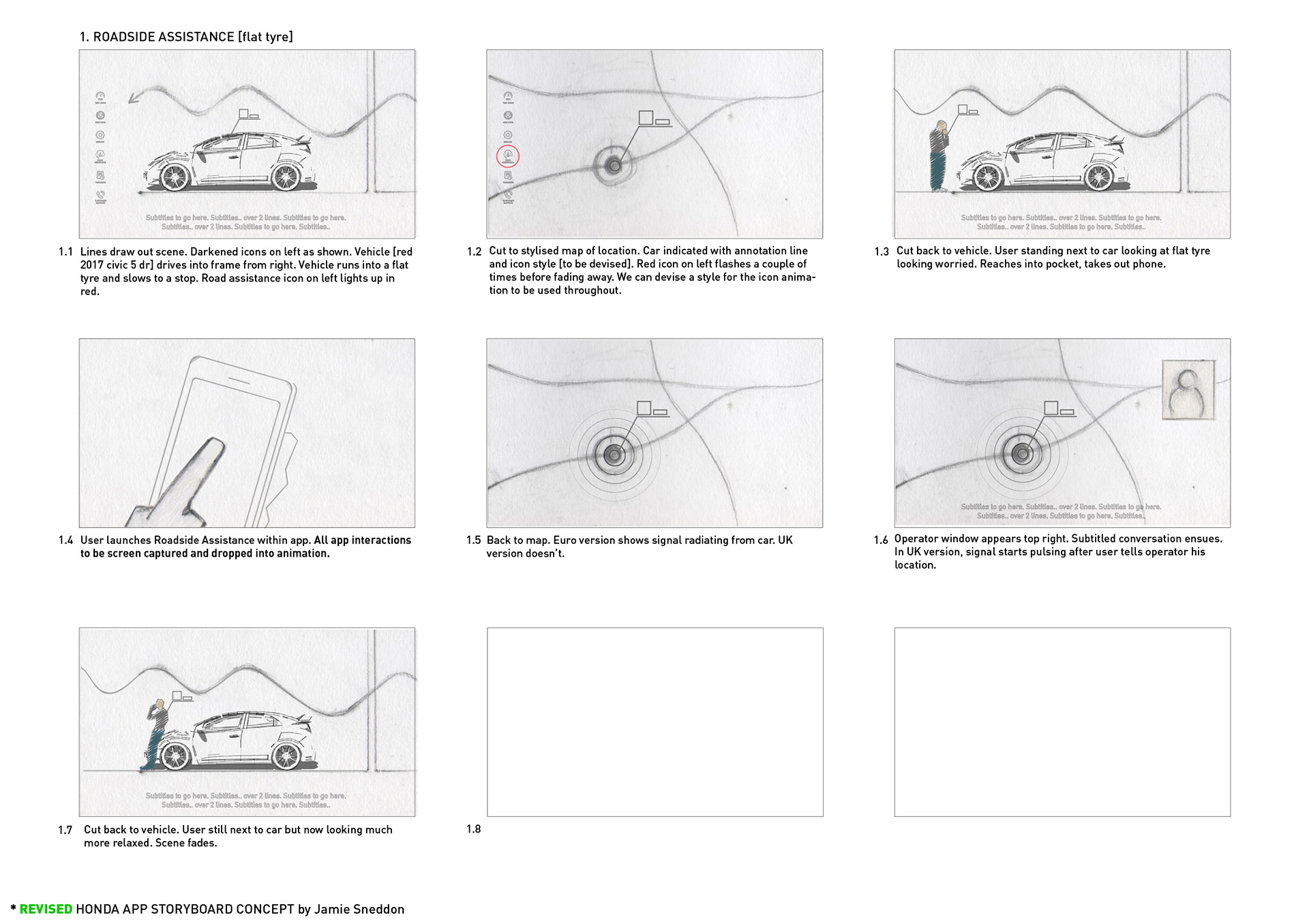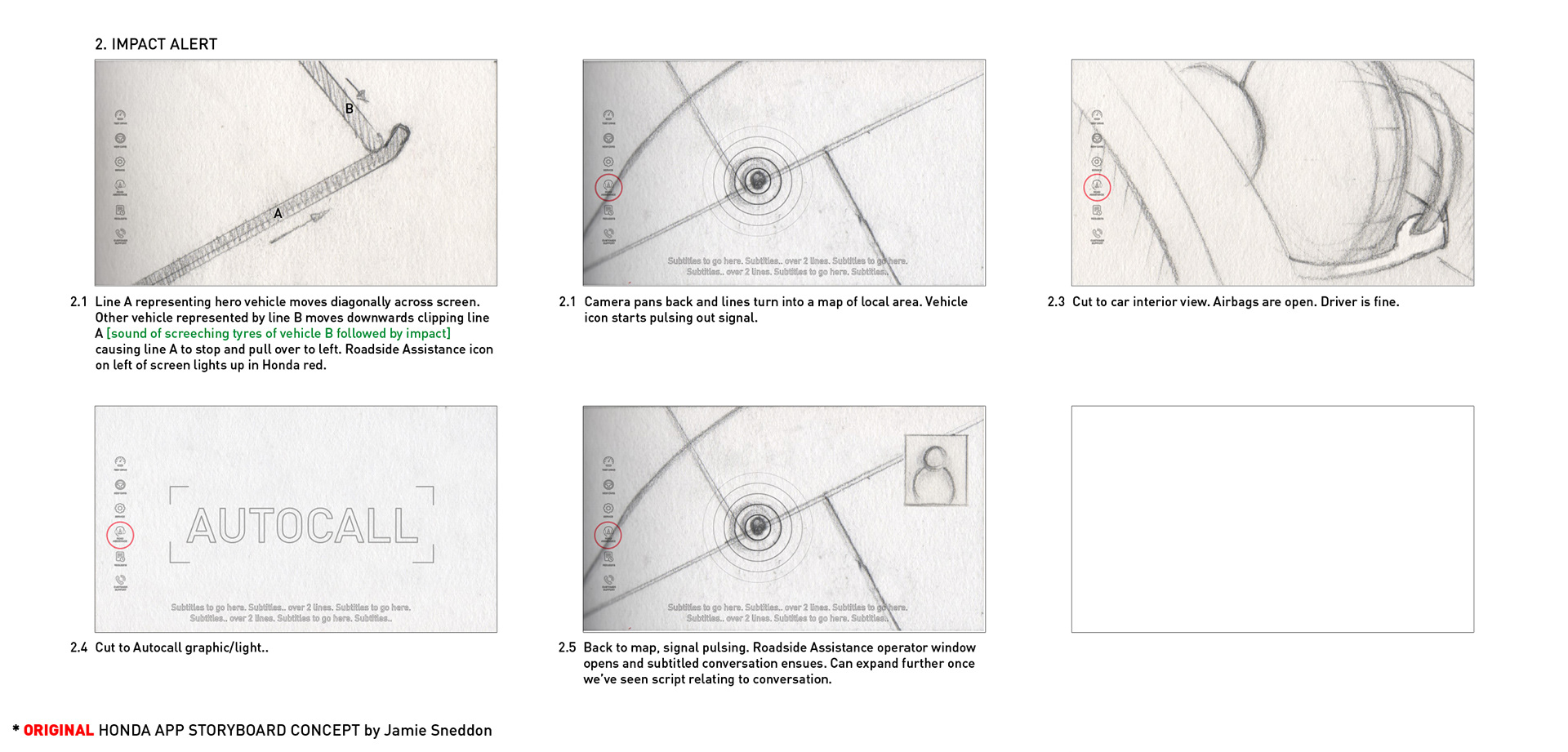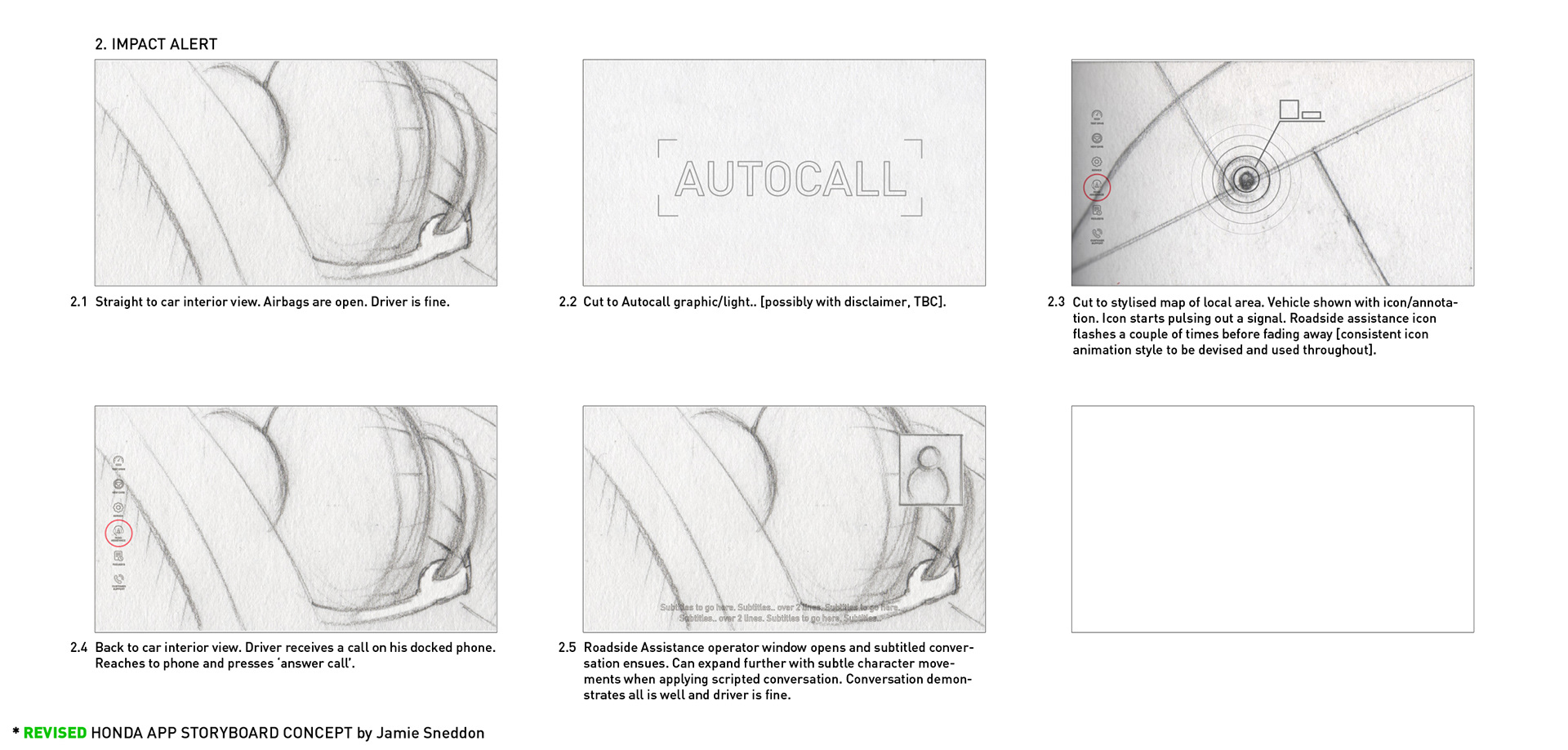 3. Vehicle Health Monitoring..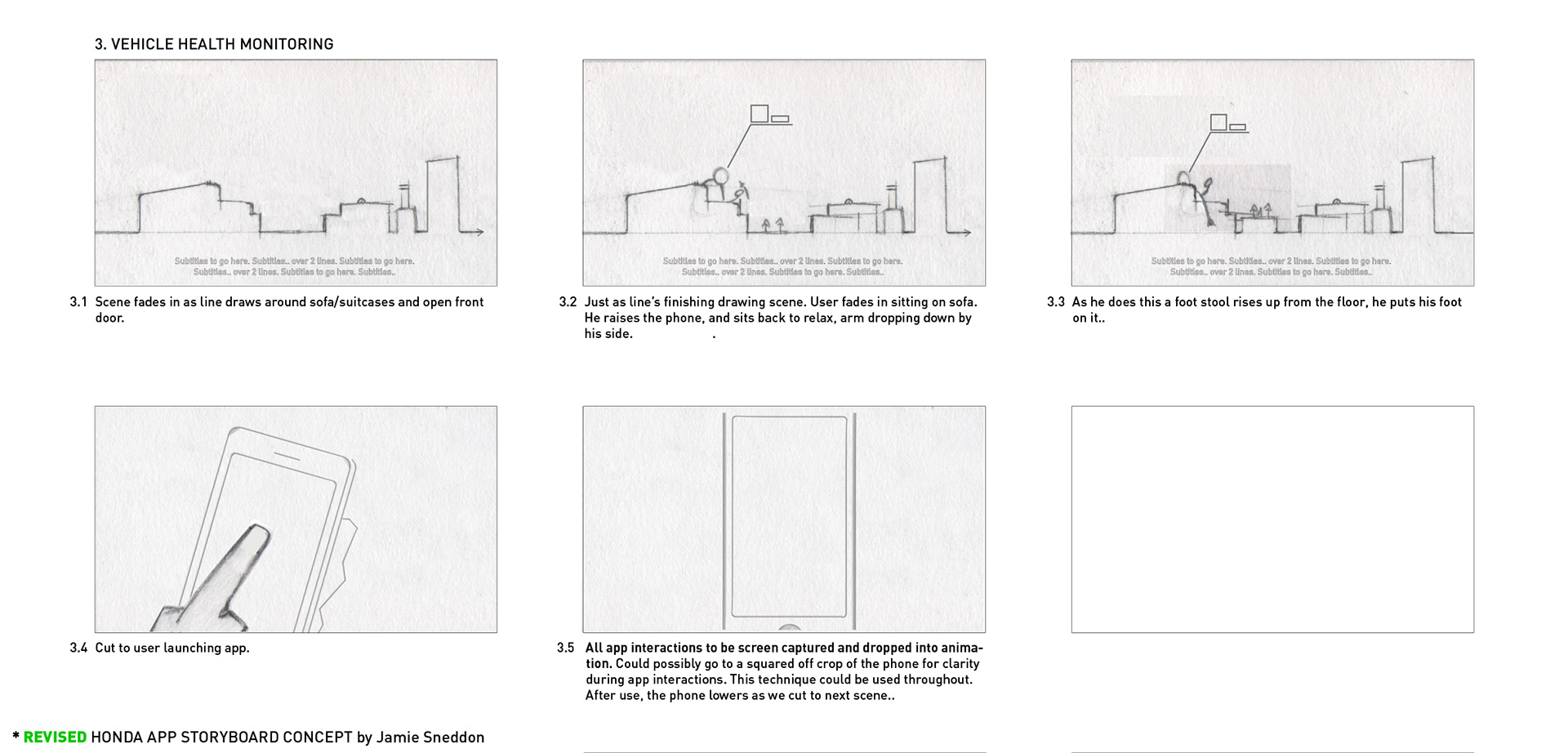 4. Zone Control & Towing Alert..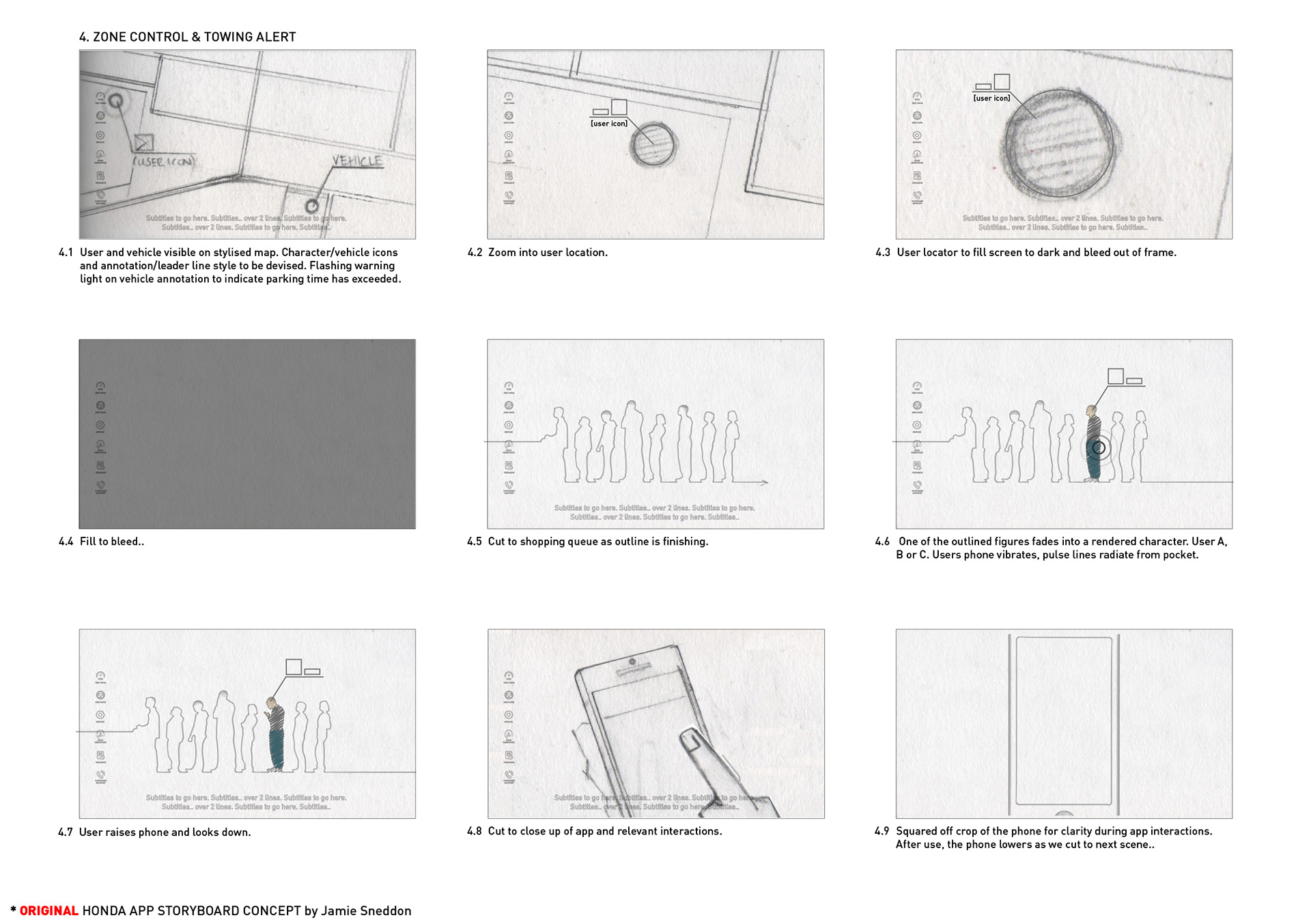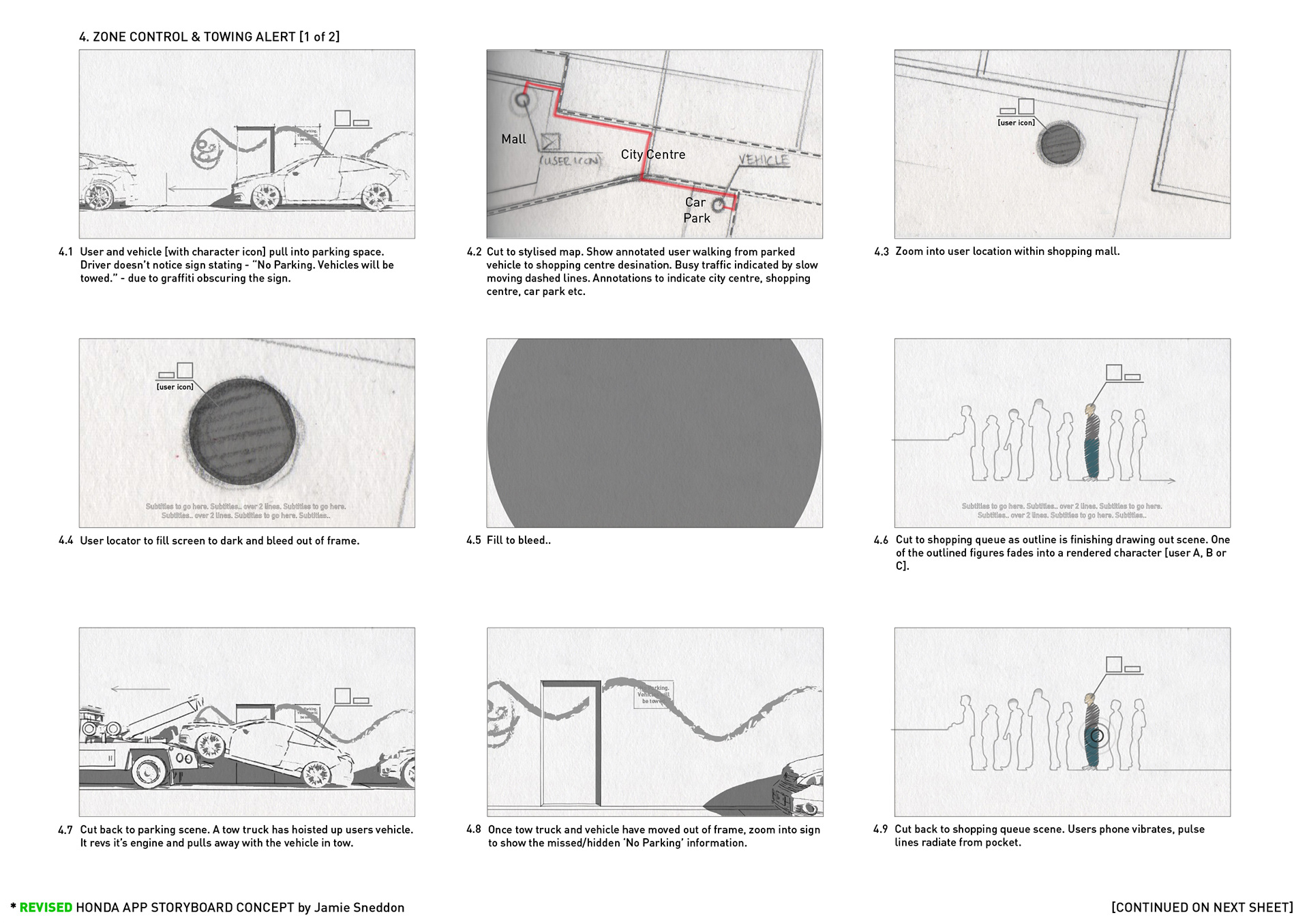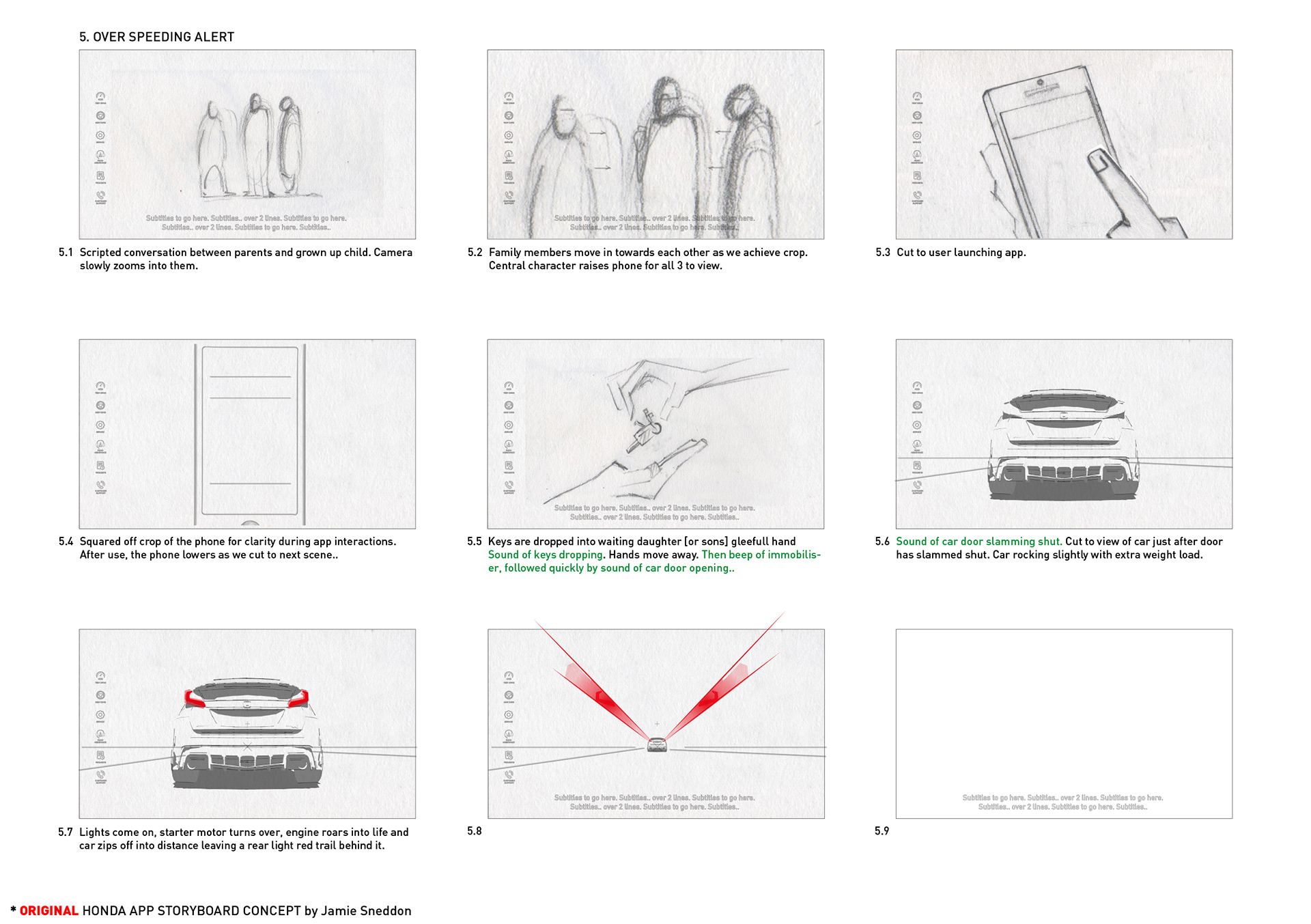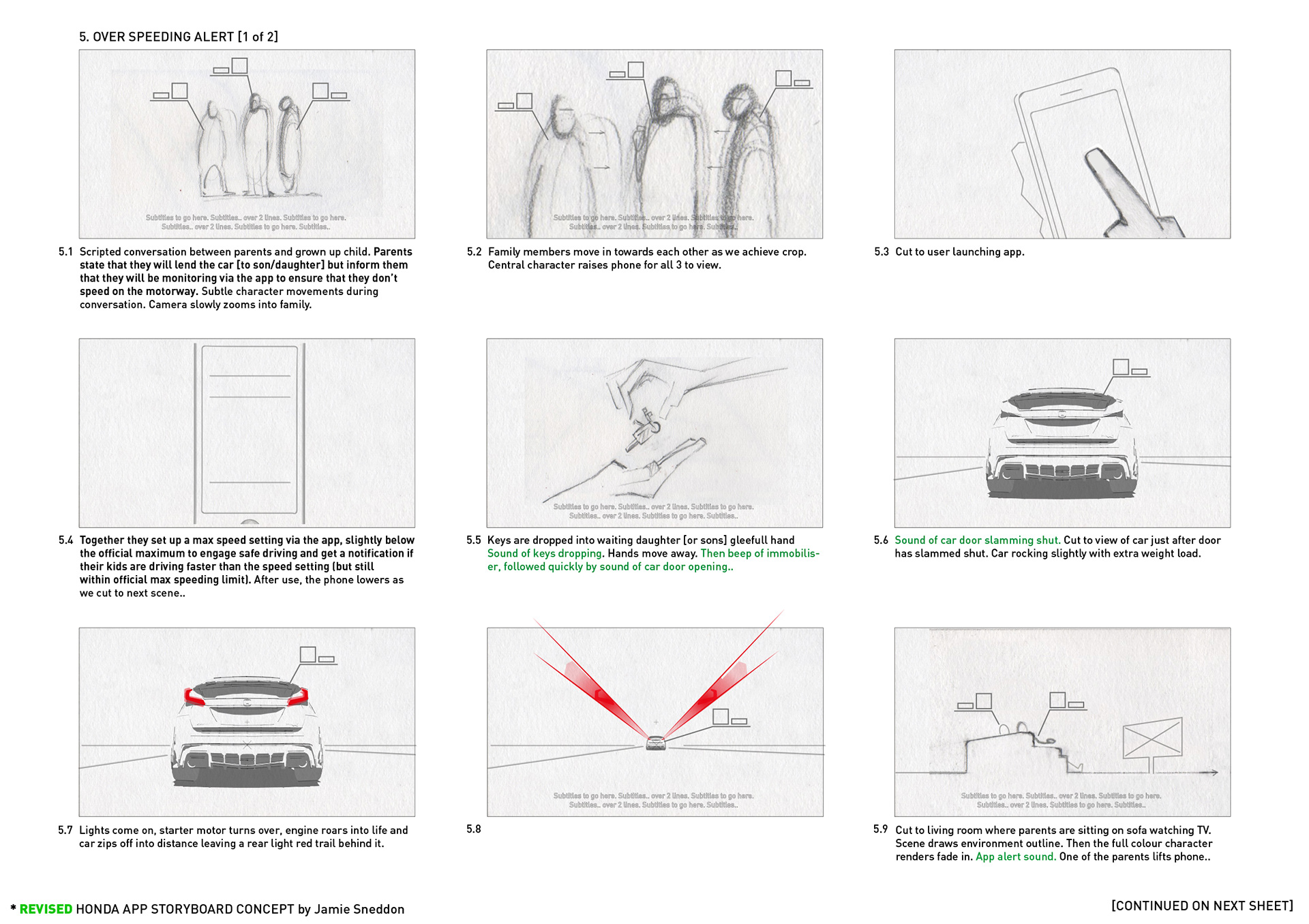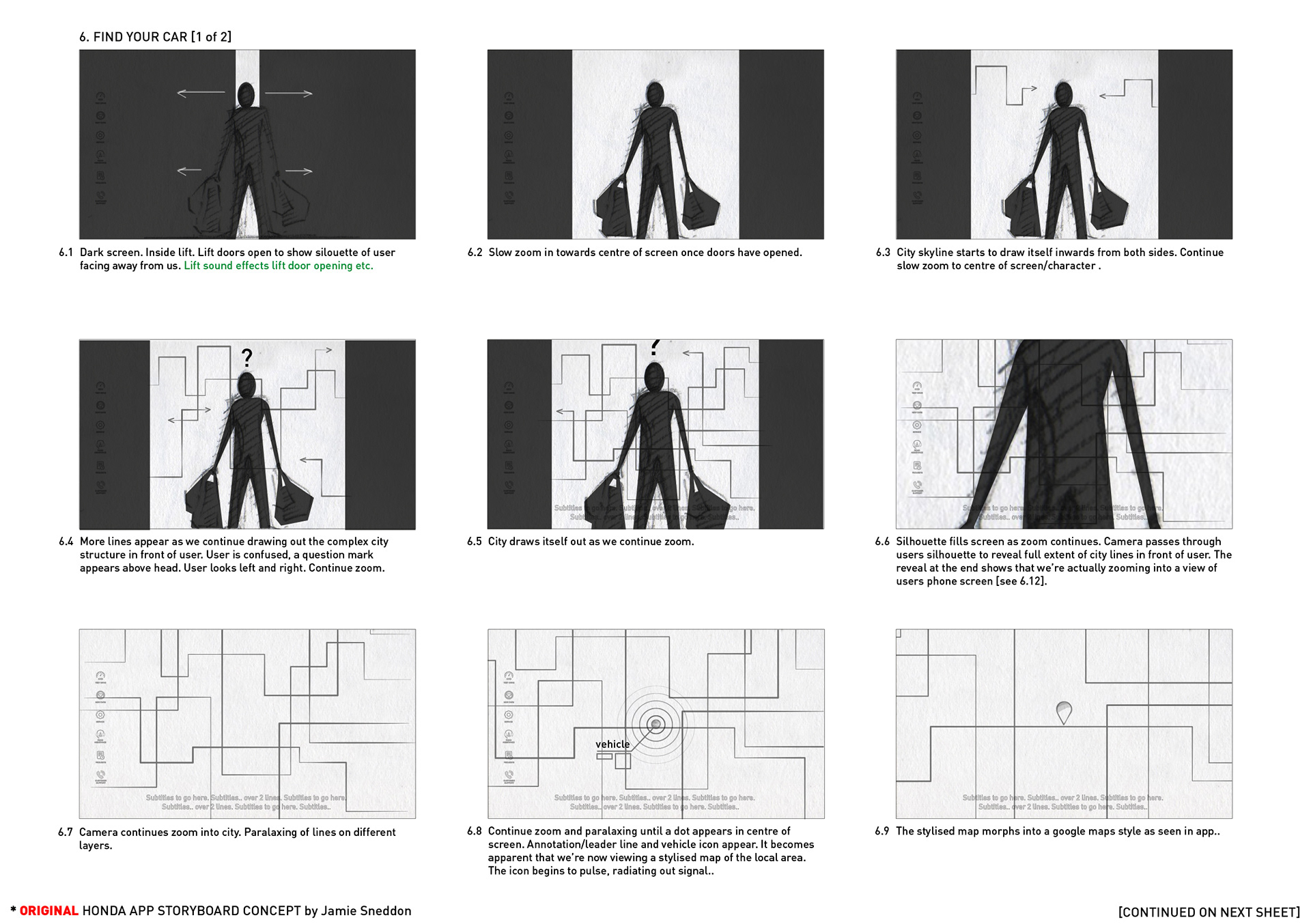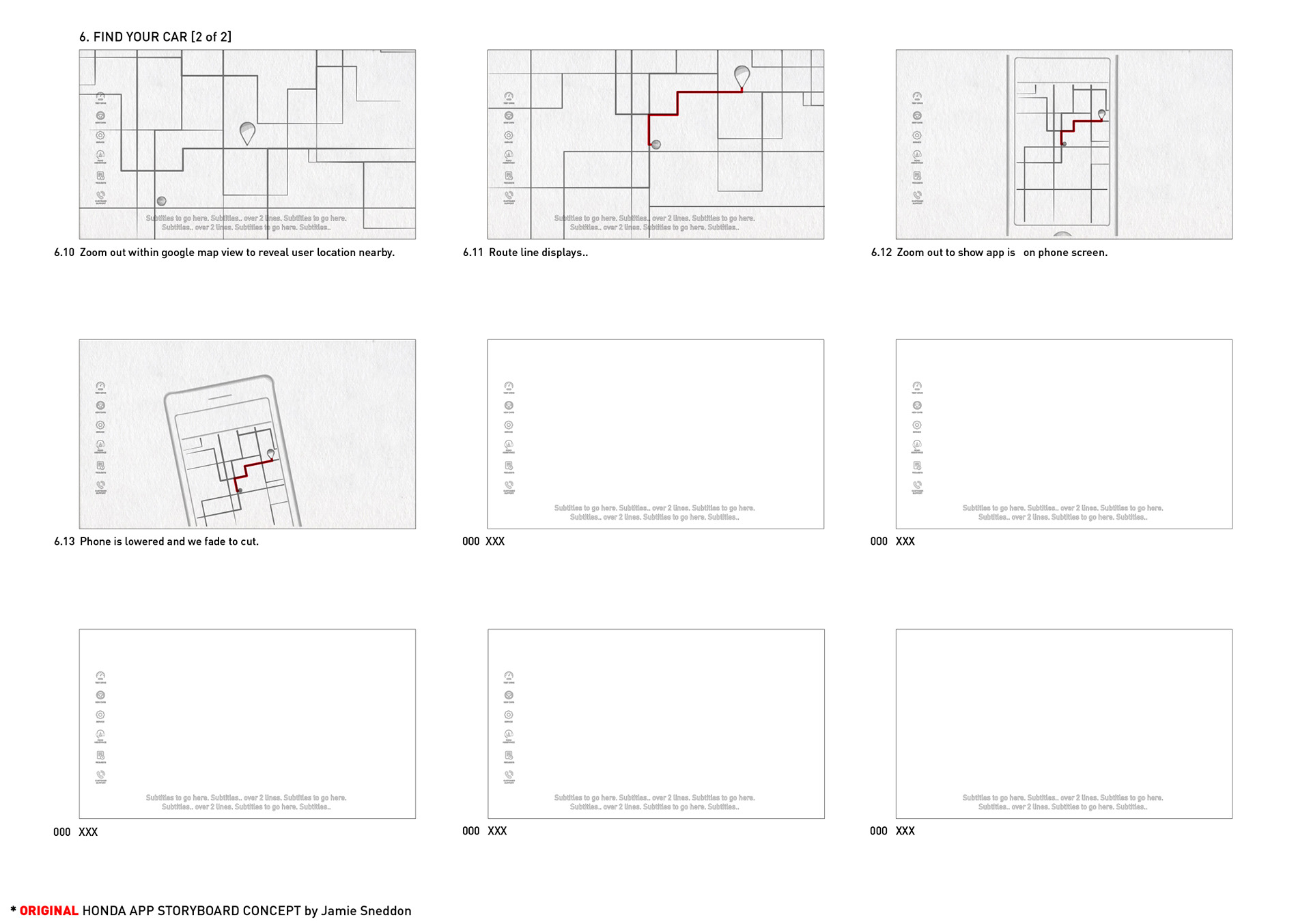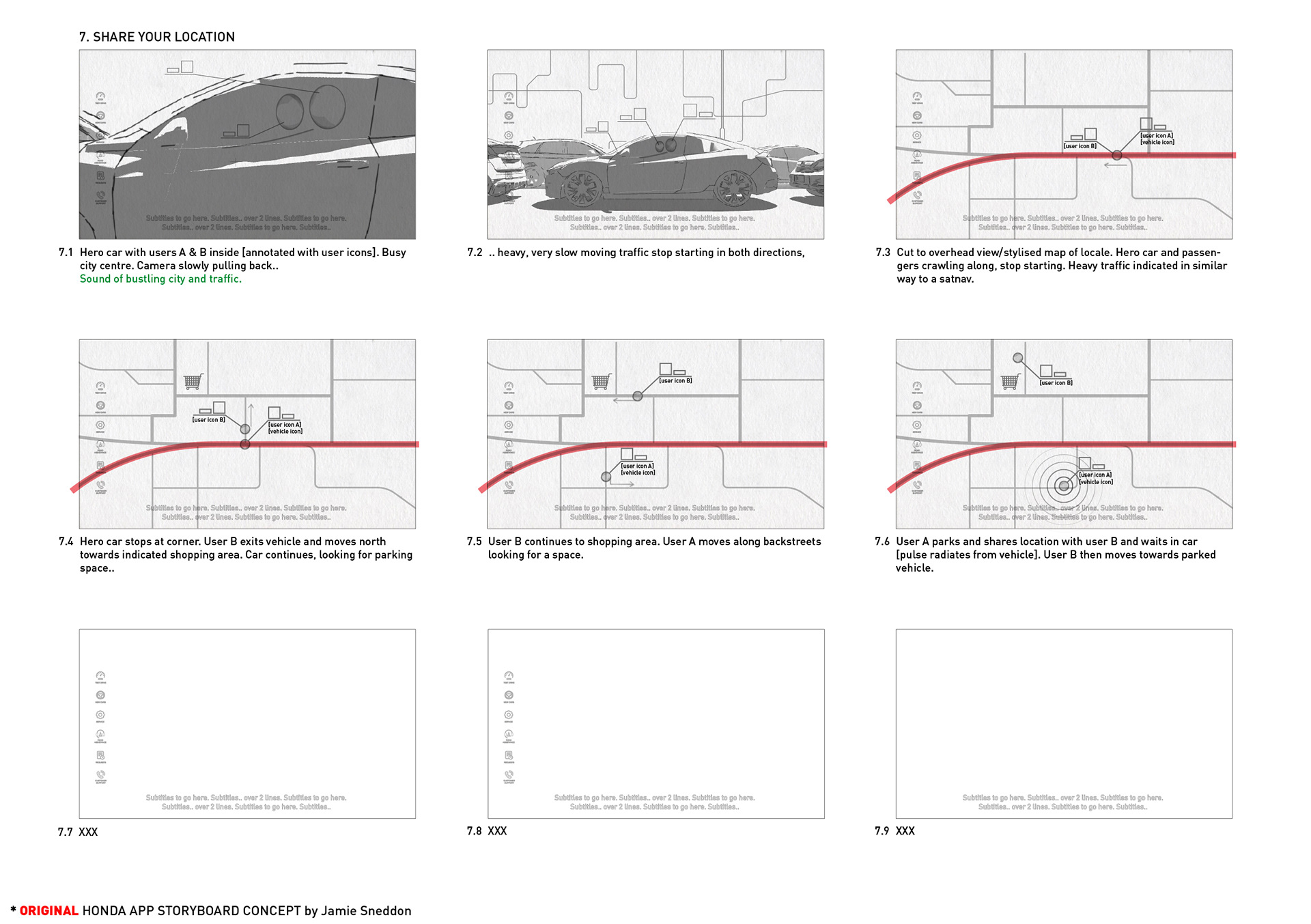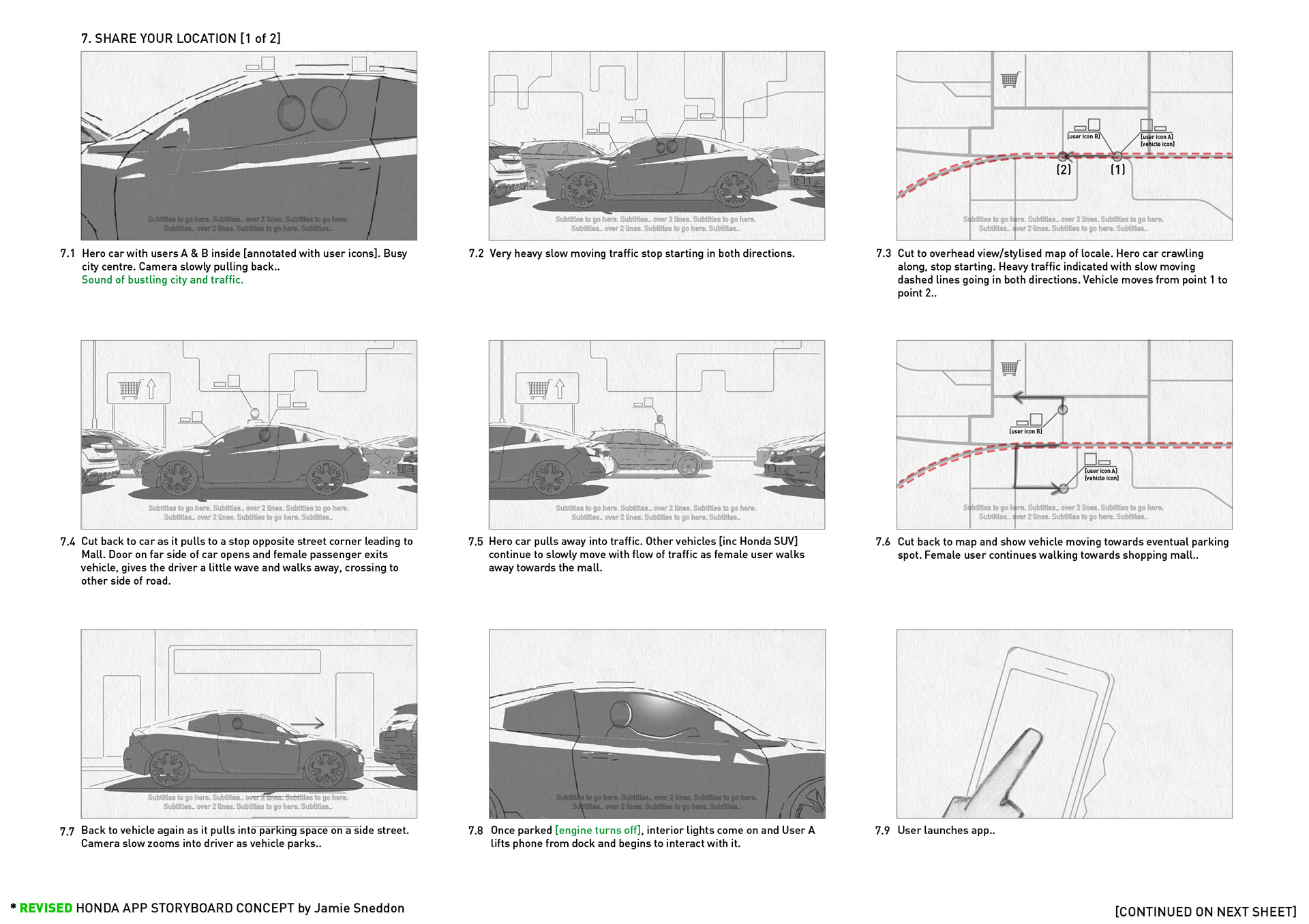 8. Trip Analysis & Driving Style..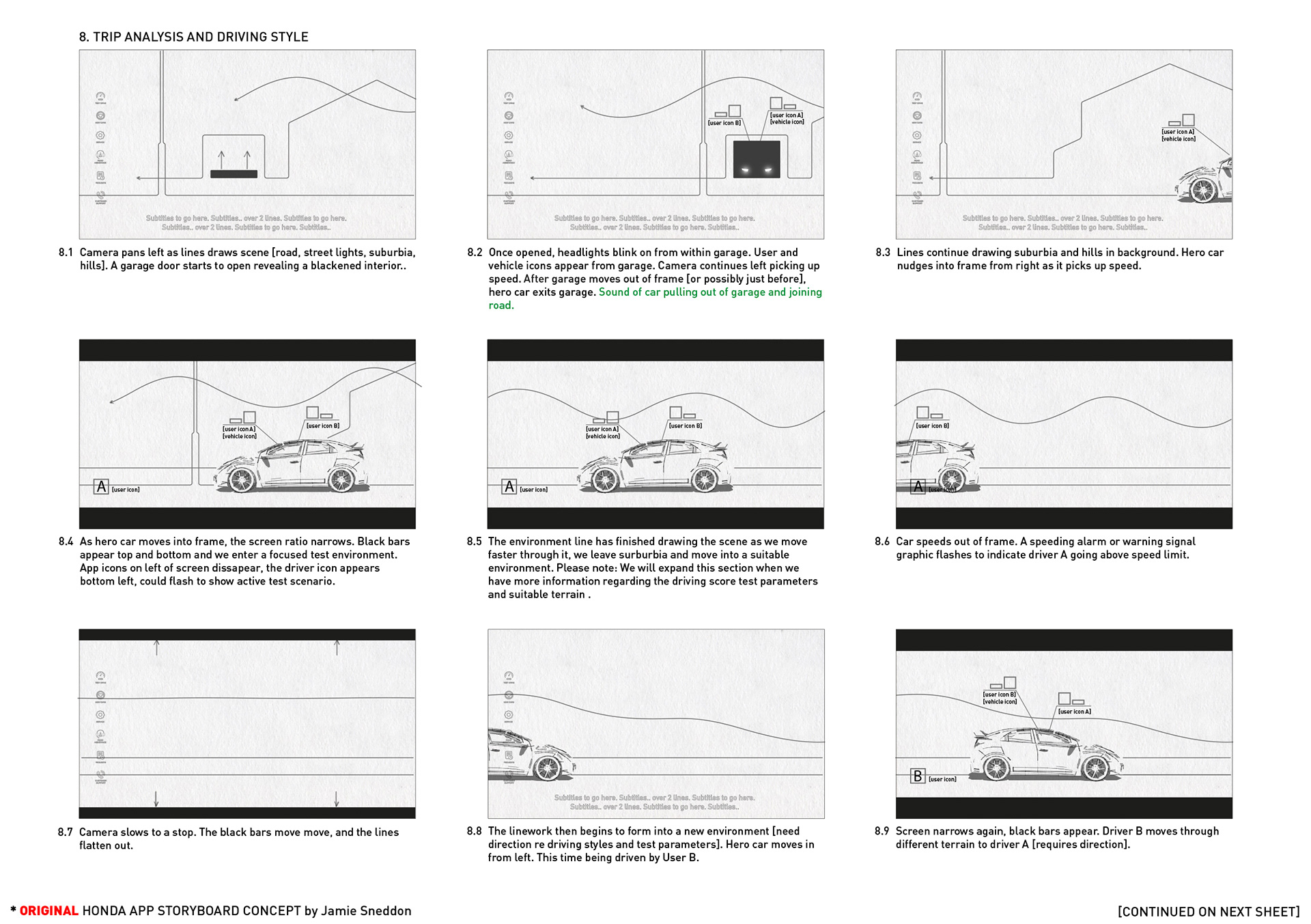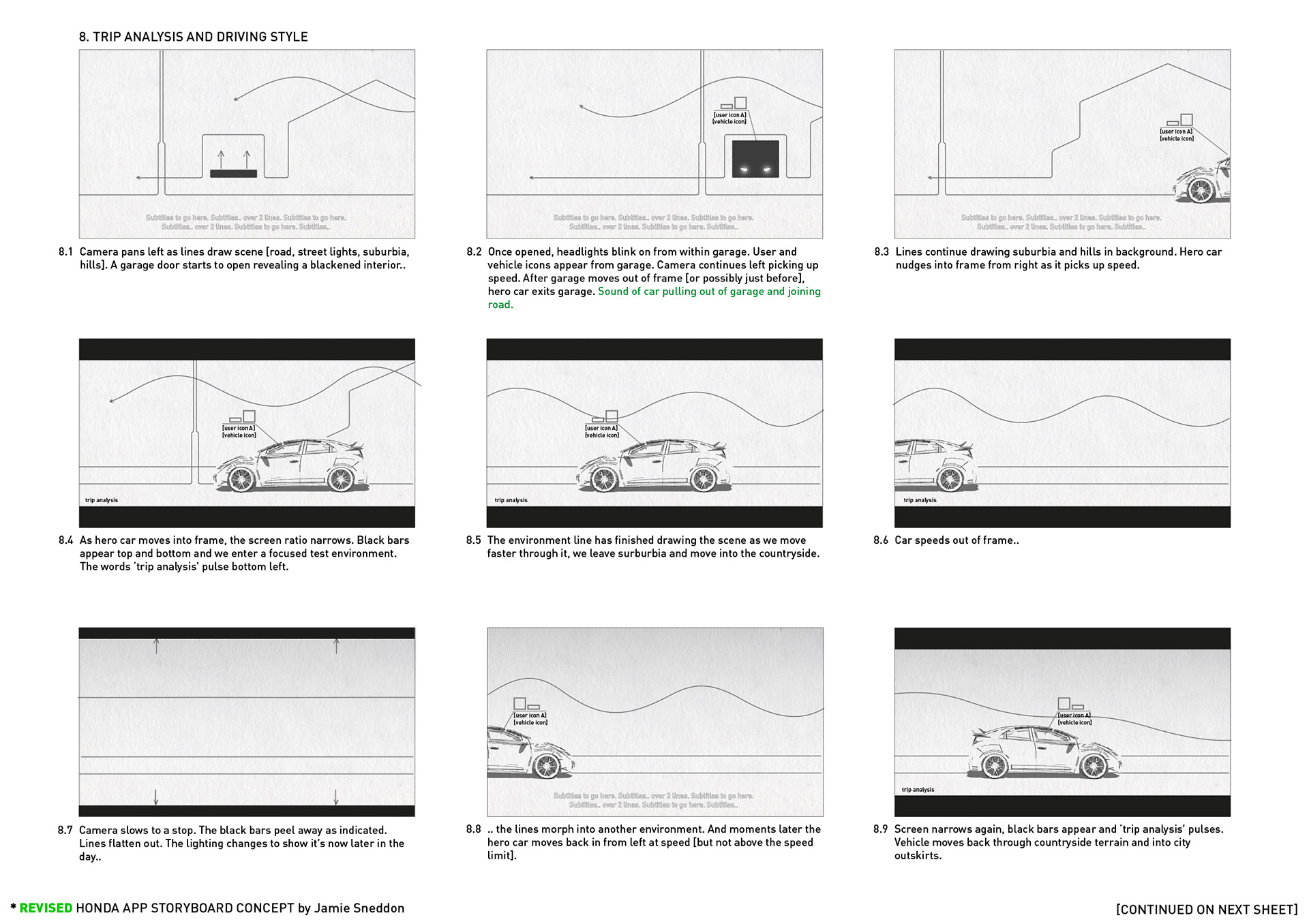 9. Request a Test Drive..